This is another in our range of large terrain pieces to make the center piece of your wargaming table. This piece was designed by Company B Miniatures with Monday Knight Productions doing all of the molding and casting.
This is our first large piece done entirely out of resin, most of our previous pieces are a combination of resin and expanding foam but as you can see from the images below, this process would not have worked well with this piece.

This piece is photographed unprimed and unpainted to show you exactly what you will be receiving. The piece measures 41 inches (105 cm) by 13 inches (33 cm).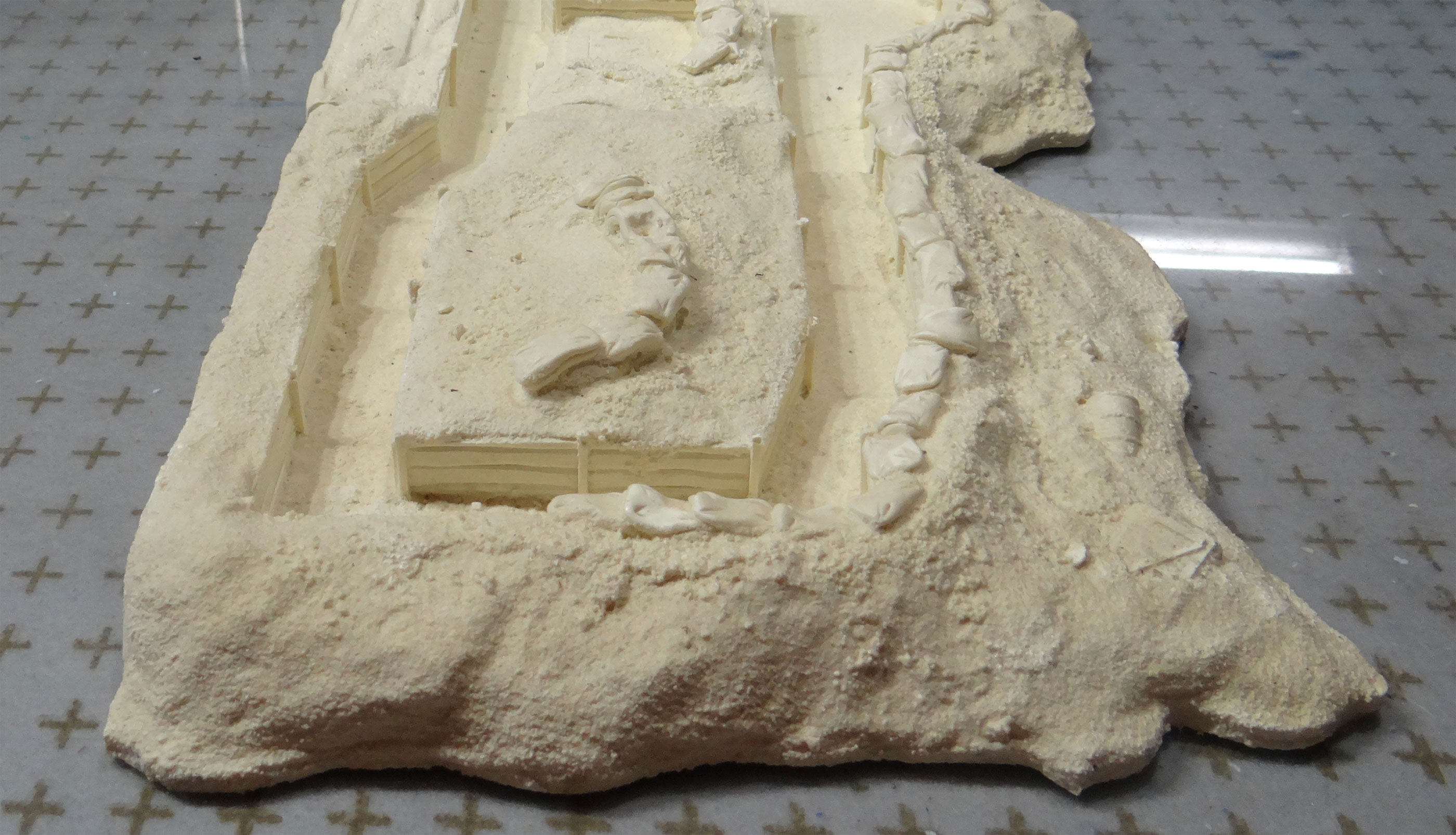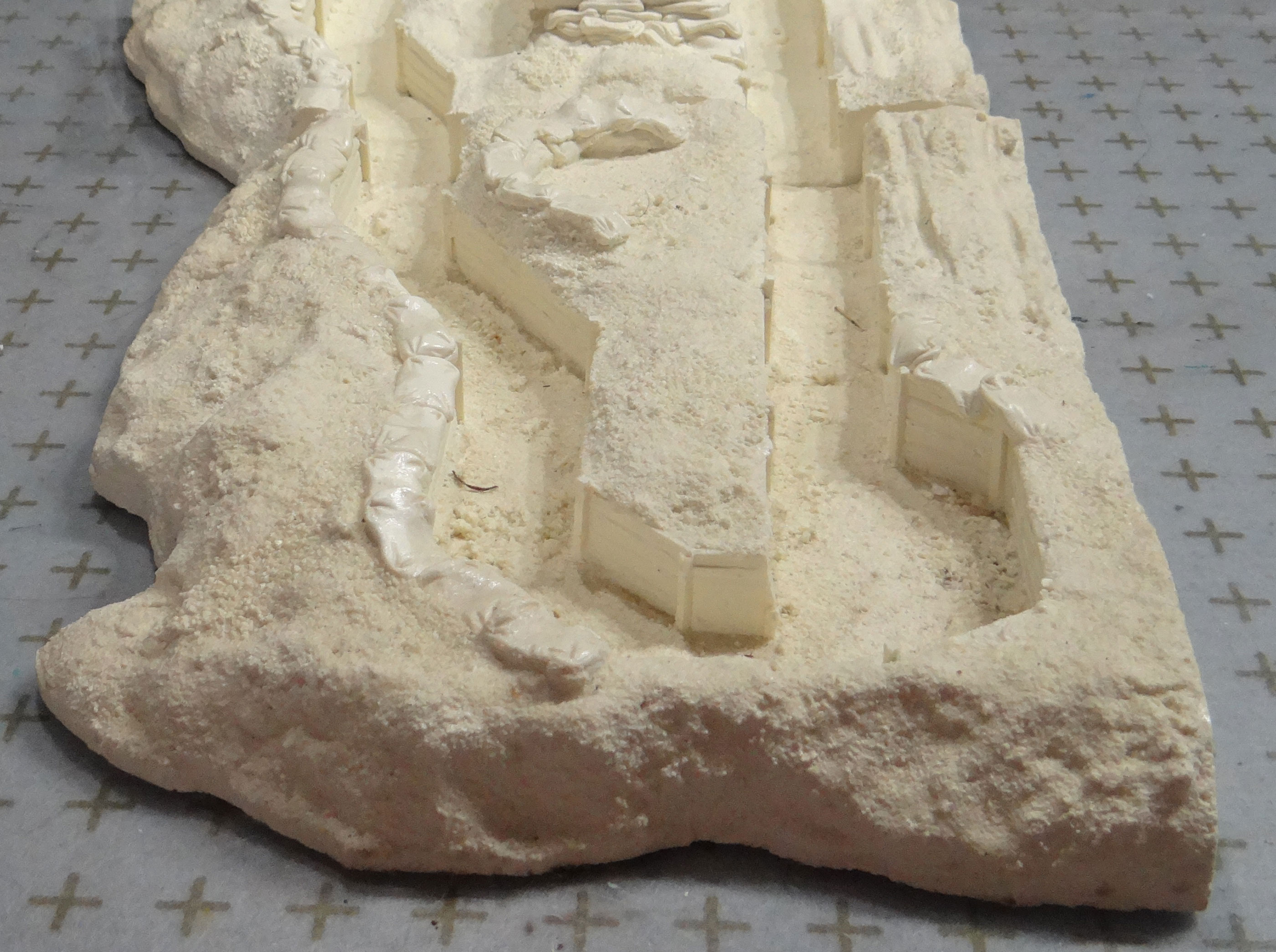 This shows the trench system from each end, showing you the detail in woodwork, sandbags and other details available in this piece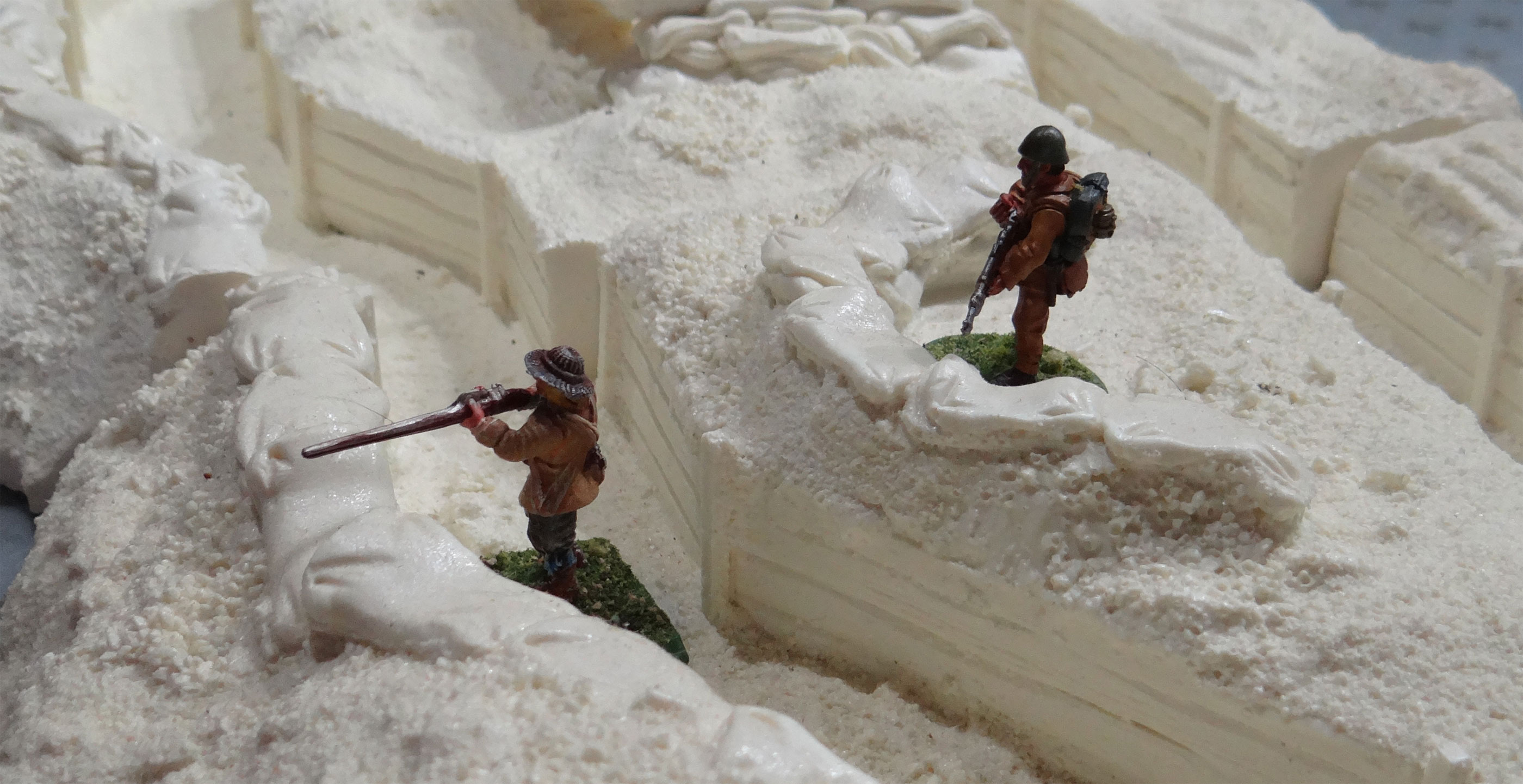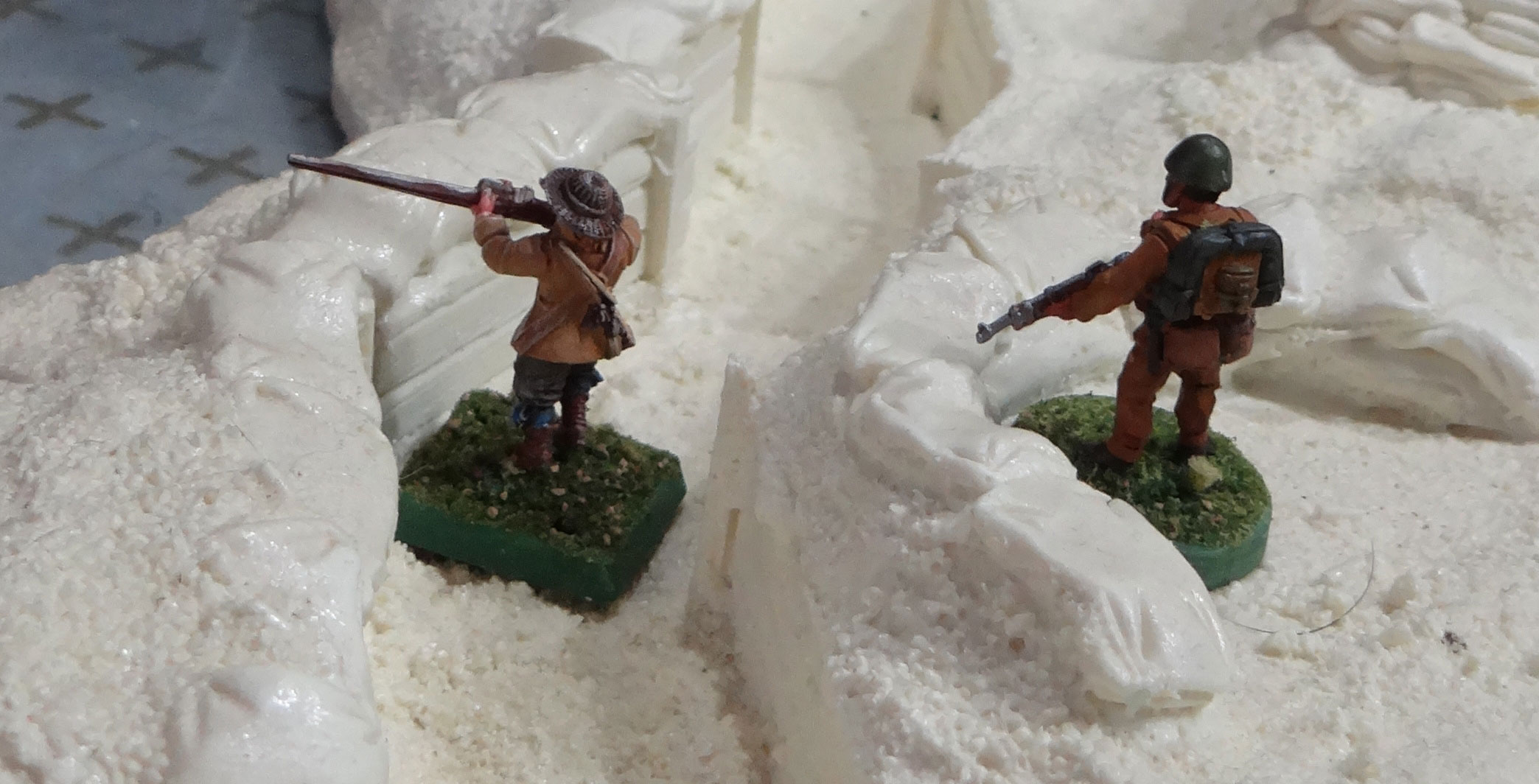 Here the system is shown with a 28mm Swedish Muskateer and a 28mm Polish WWII Rifleman to show you how the figures look in the system.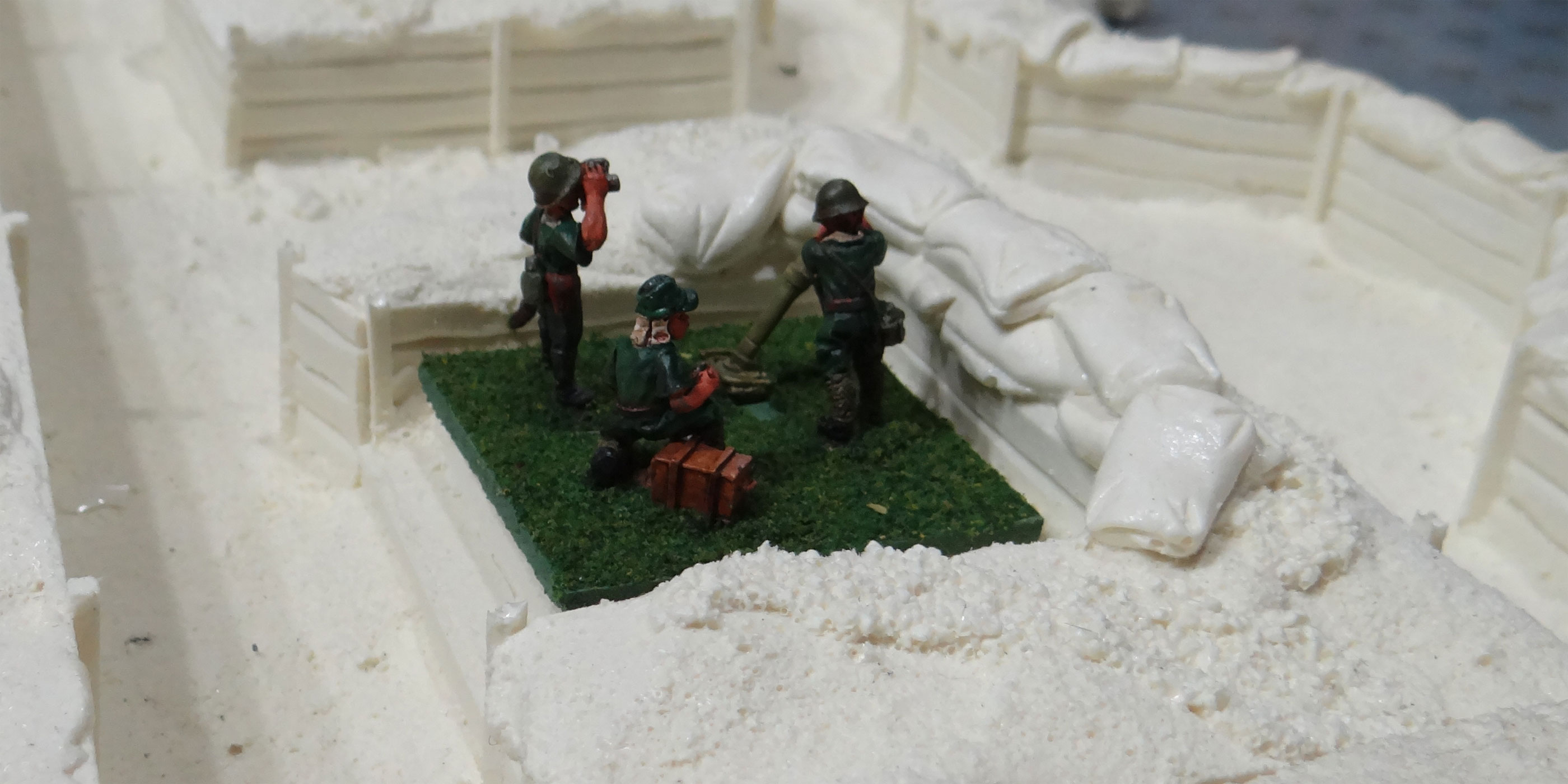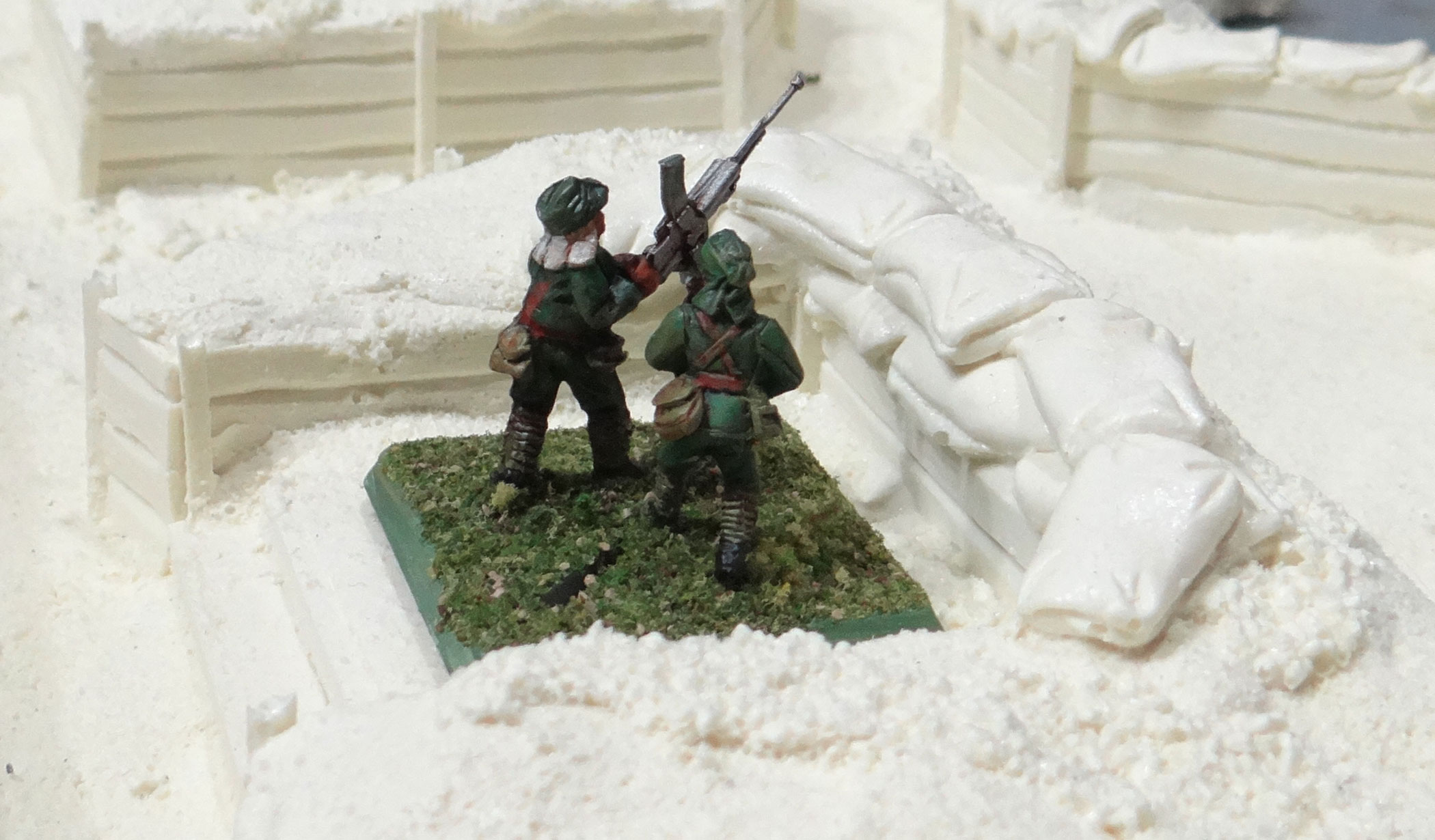 The piece includes an open artillery position, this time it is shown with a WWII Japanese Mortar on the left and the Company B Japanese 7.7mm AA on the right.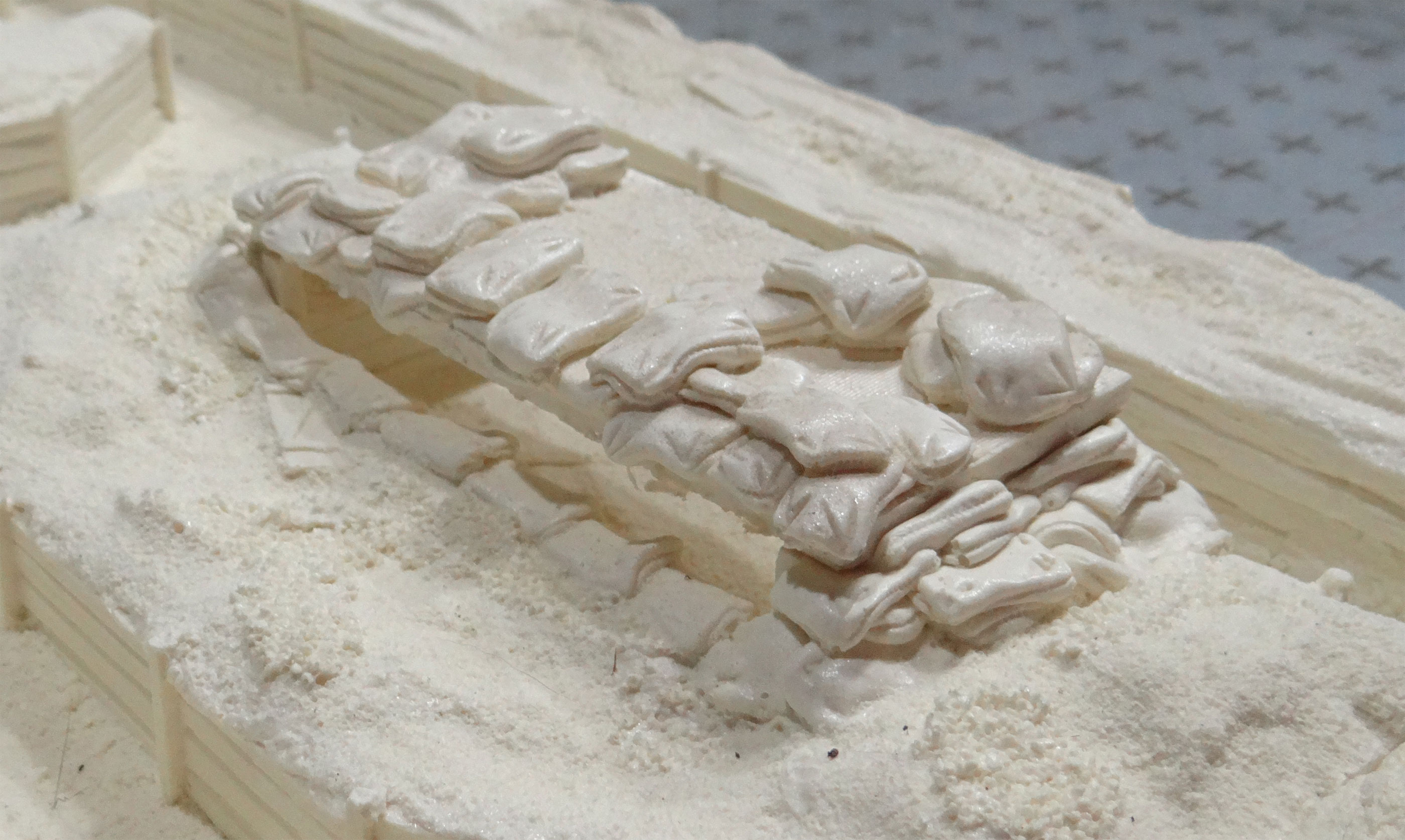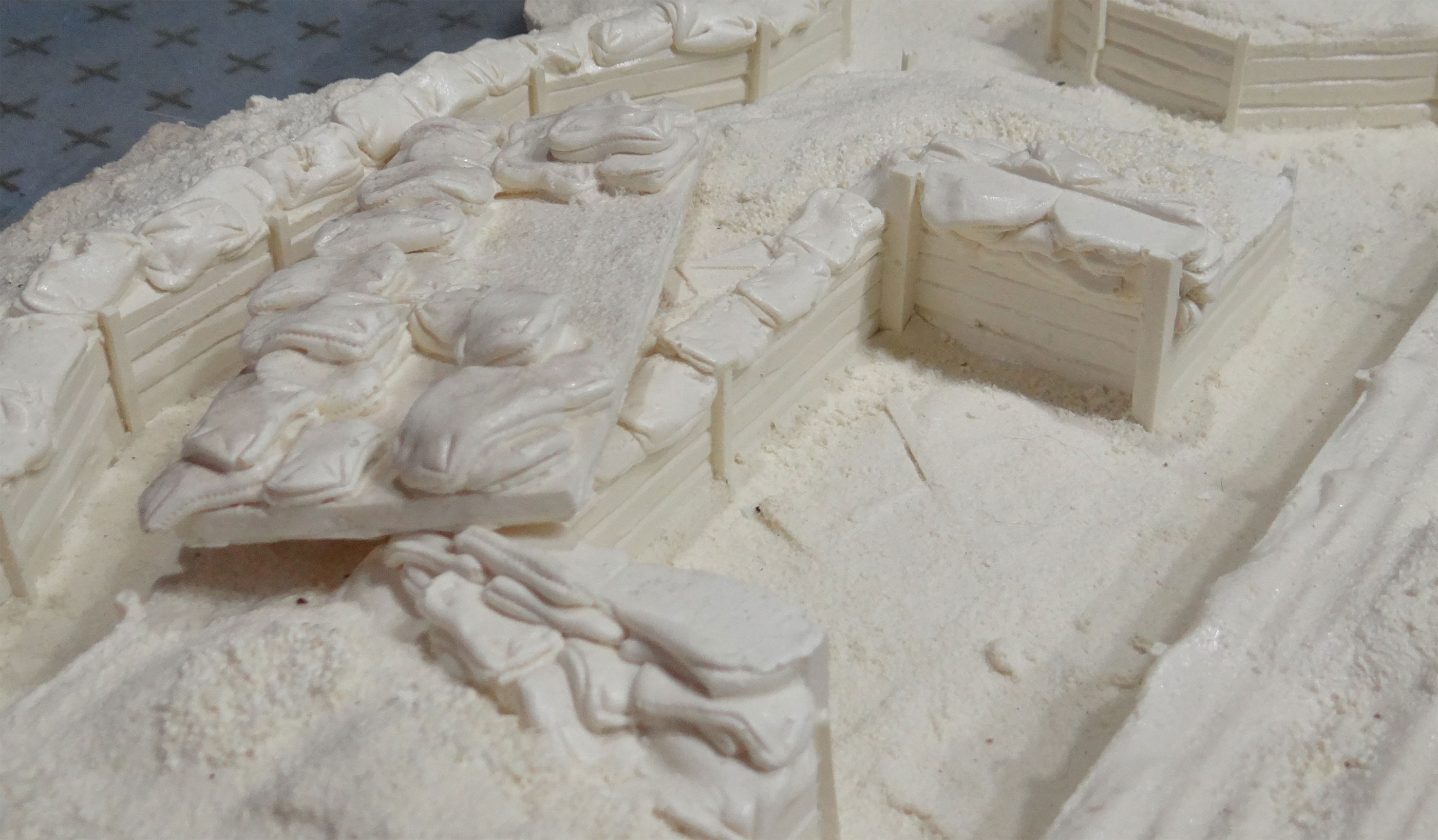 Another feature of the system in a bunker position with a removable roof, shown here both open and closed.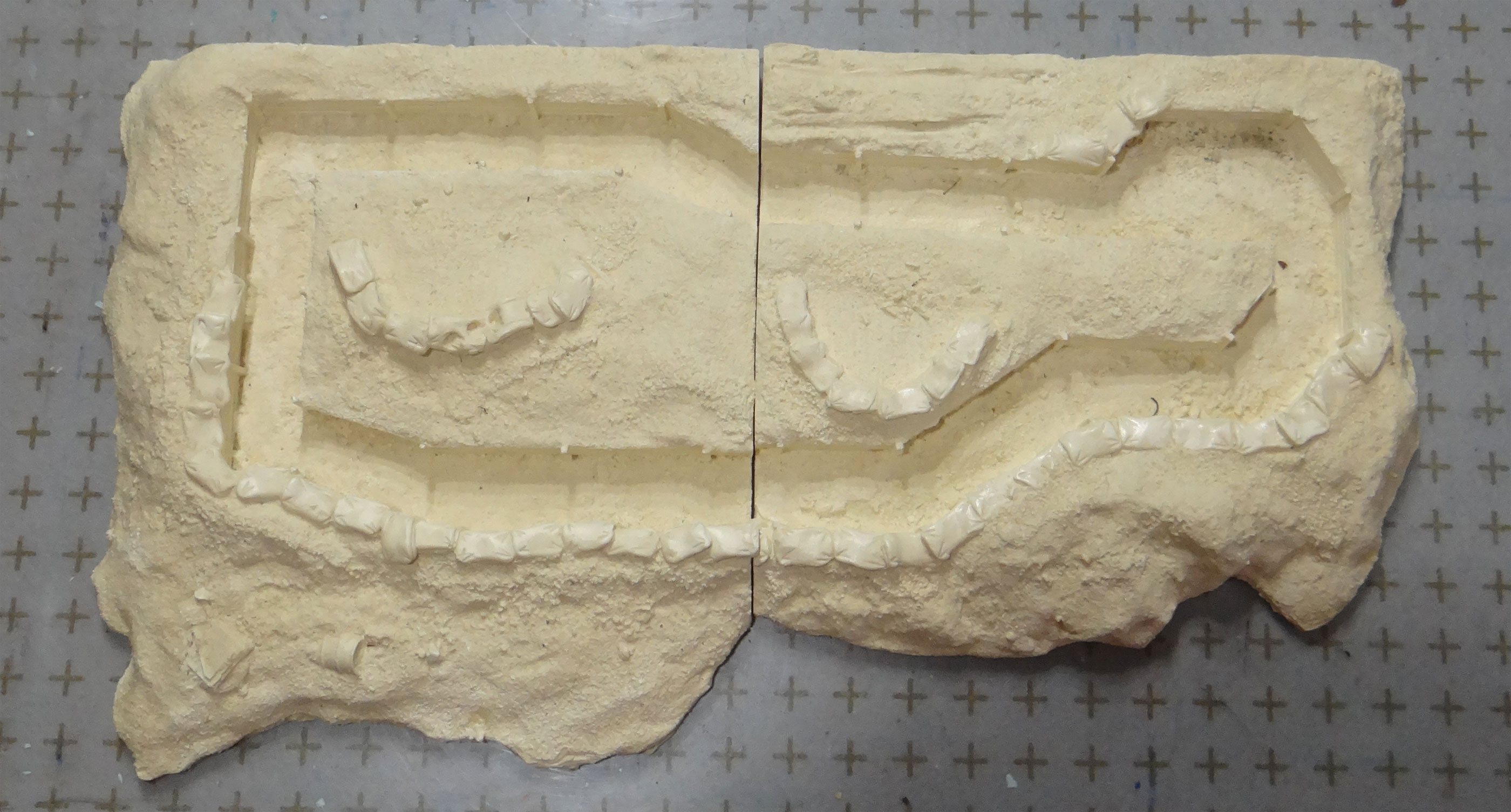 Need a smaller piece? The two end fits together to make a 22 inch (56 cm) by 13 inch (33cm) piece. The artillery position and the bunker are in the center section but there are a couple of sandbag positions in the middle above the trenches.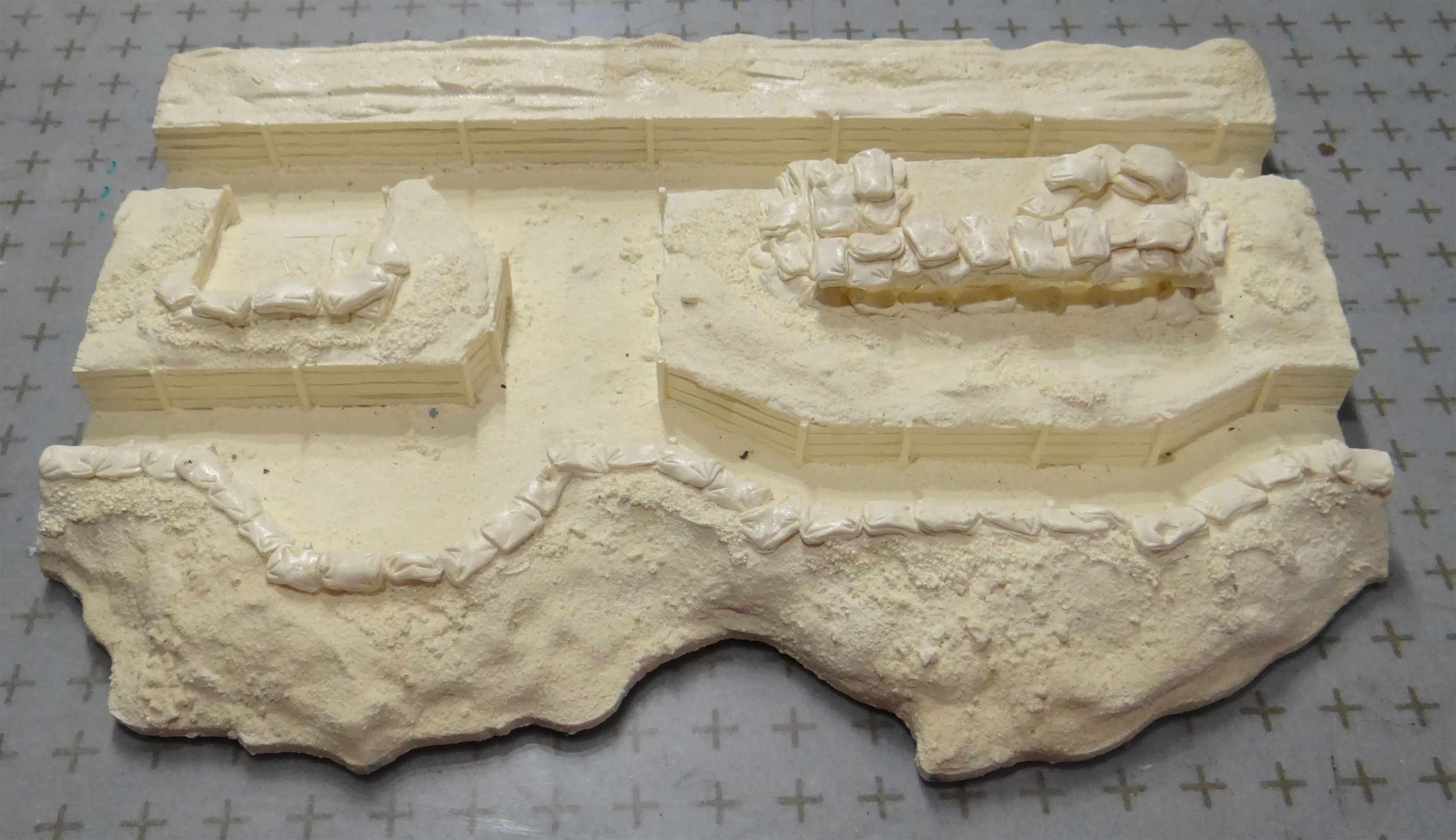 Not big enough for you, you can buy individual center sections, which will add another 18 inches (46 cm) to the overall length of your trench system. Each of the center section includes an artillery position and a covered bunker. The system is design to continue to add center sections until you are happy with the overall length.
A few things that need to be made clear:
1) This piece is made of solid resin and therefore a little on the heavy side (almost 10 pounds or 4.5 Kilograms)
2) Yes, it qualifies for the free shipping to USA customers, but NOT for international Customers. Some example rate for international shipping include: UK $60, Germany $65, Australia $100. We get this number by subtracting the "Free" US shipping from the actual cost to ship this piece overseas. If you want an EXACT shipping quote before ordering please contact us through E-mail, Facebook, or give us a call at 360-521-4468.
3) Finally, this piece is ONLY available online or directly through us at conventions, due to its size and weight and in the attempt to the cost as low as possible, we can not afford to sell these to vendors at the normal vendor rates at this time.
Vendors, have a customer that REALLY wants one of these, contact us and we can discuss something!
---